Looking for a property with endless possibilities and opportunity? Check out this property at 450 Wyndale Road in Abingdon, VA       3 Bedrooms, 1.5 Bath, Living Room, Large Kitchen-Dining Combo, partially finished basement; covered back deck and fenced back yard.  So much Potential here!
DECEMBER 2nd
at 10 AM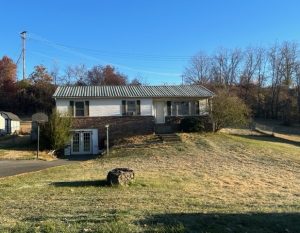 SOLD!  SOLD! SOLD!!!        Upcoming Auction in Dante, VA – October 28th, 2023 10:00AM – 11 Acres

SOLD!  SOLD!  SOLD!!!!   ** Coming up FRIDAY, NOVEMBER 3rd 11 AM **
5 remaining lots in Colony Park, Lebanon, VA
SOLD!  SOLD!  SOLD!!!     Also Friday November 3rd at 1 PM!
EXCELLENT commercial property opportunity available on Exit 7 off I81. Don't miss this chance!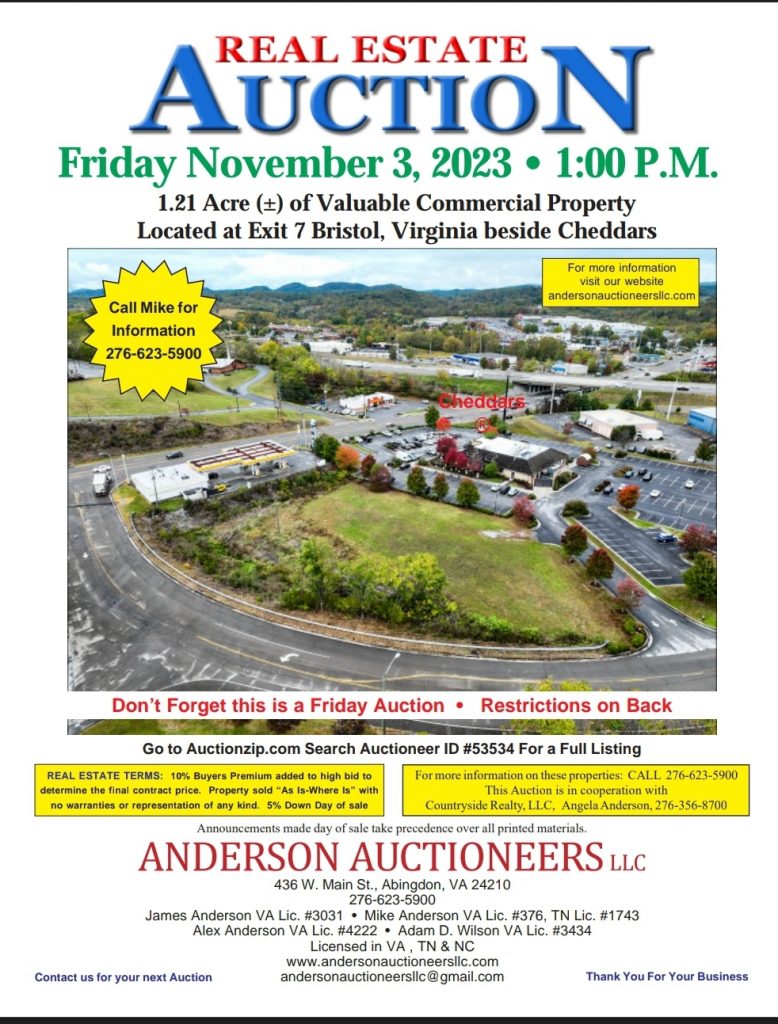 Sold!!!

SOLD SOLD SOLD!!!
Coming Up October 7th @ 10 AM – Commercial Property up for Auction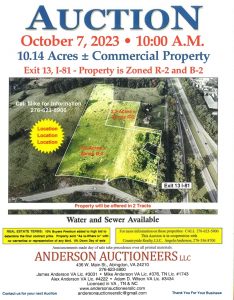 SOLD!
August 26th, 2023 – 10AM
The Martin M Campbell Estate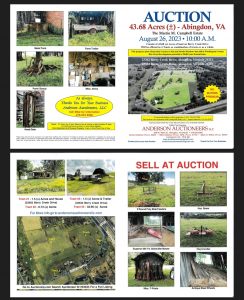 Consists of 43.68 Acres of land on Berry Creek Dr. in Washington County.
Will be offered as 4 tracts or combination of tracts or as a whole.
Great development potential or beautiful property to build your dream home.
SOLD!!!
August 26th, 2023 – 1 PM – Meade Meadows Vacant Lots
REAL ESTATE TERMS: 10% Buyers Premium added to high bid to
determine the final contract price. Property sold "As Is-Where Is" with
no warranties or representation of any kind. 5% Down Day of sale
SOLD!!!
August 19th, 2023 – 5157 Dishner Valley Rd Bristol, VA 24202
Real Estate, Woodworking Equipment, personal property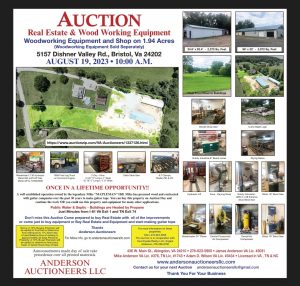 A well established operation owned by the legendary Mike "MAPLEMAN" Hill. Mike has procured wood and contracted with guitar companies over the past 30 years to make guitar tops. You can buy this property on Auction Day and continue the work OR you could use this property and equipment for many other applications.
Public Water & Septic – Buildings are Heated by Propane
Just Minutes from I-81 VA Exit 1 and TN Exit 74
Don't miss this Auction.
Come prepared to buy Real Estate with all of the improvements or come just to buy equipment or Buy Real Estate and Equipment and start making guitar tops today!
SOLD!!!
August 19th – 12PM – 320 Cat Excavator
Auction will be held at the Dishner Valley Location following the real estate Auction above.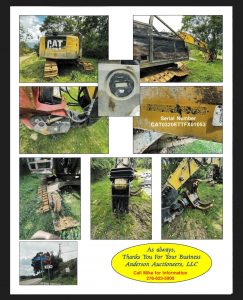 For more information on these properties: CALL 276-623-5900
This Auction is in cooperation with
Countryside Realty, LLC, Angela Anderson, 276-356-8700
CALL ANDERSON AUCTIONEERS FOR ANY QUESTIONS OR MORE DETAILS!